Santegra®
Regular price
Sale price
€10.95
Unit price
per
Sale
Sold out
Share
View full details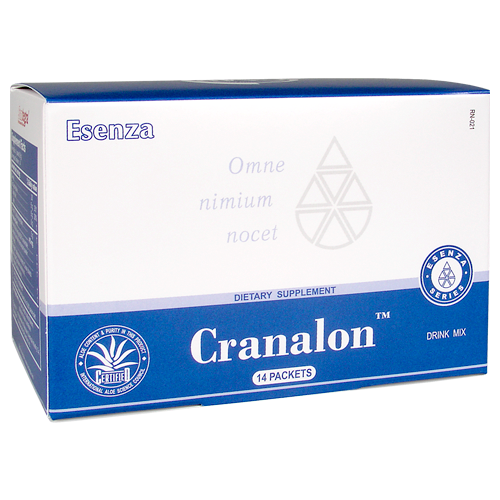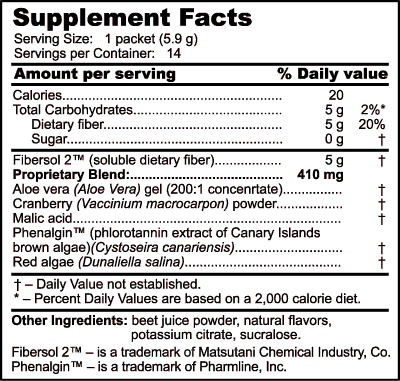 Product information
Details

All natural products Santegra USA, including Cranalon™, have been manufactured from all natural remedies using high quality pure raw materials and technology that ensures all their beneficial properties intact, in strict compliance with GMP and TÜV regulations.

Cranalon™ contains Fibersol 2™ - a patented ingredient, soluble fiber (dietary fiber) that is classified as "resistant maltodextrin"; the potent antioxidant Phenalgin™ (phlorotannin extract of Canary Islands brown algae, produced using a proprietary technology), and Aloe Vera gel concentrate (200:1).

Cranalon™ – an exclusive Santegra® product, is a multivitamin formula of nutrition vitamins with a body cleanse function and energizing properties.

The name Cranalon™ is a derivation from the names of two plants, popular in folk medicine – cranberry and aloe, which are the main ingredients of this new product.

It is well known that a healthy diet includes nutrients, which are divided into 5 groups: proteins, carbohydrates, fats, vitamins and minerals. But researchers discovered that there is one more group of nutrients, vitally essential to the human health – dietary fiber (or health fiber). Dietary fiber or health fiber promotes a body cleanse function, helps regulate blood sugar and cholesterol levels, and lowers the risk of developing different diseases.

Unfortunately, only few of us have adequate consumption of dietary fiber or health fiber.
Supplement Facts

Per 1 packet:

Fibersol 2 (Soluble Dietary Fiber) – 5,000 mg;
Proprietary Blend – 410 mg: Aloe Vera gel concentrate (200:1), Cranberry (Vaccinium macrocarpon) powder, Malic acid, Phenalgin™ (phlorotannin extract of Canary Islands Brown Algae)(Cystoseira canariensis), Red Algae (Dunaliella salina).
Corn - Fibersol 2 - a soluble dietary fiber, lower cholesterol , blood glucose levels

Aloe Vera (Aloe Vera) - natural healer

Cranberry - anti-cancer agent, prevents urinary tract infections

Malic Acid

Brown Algae - Phenalgin - energy and weight control

Red Algae - health support
Usage

Mix one packet with a glass (200 ml) of cold water, stir thoroughly, and take as a dietary supplements 1-2 times daily before a meal.