Santegra®
Regular price
Sale price
€17.75
Unit price
per
Sale
Sold out
Share
View full details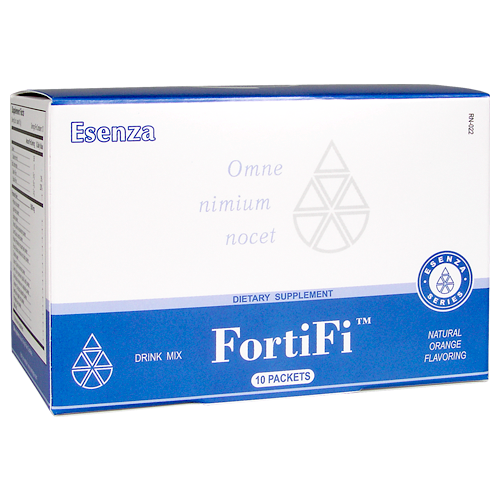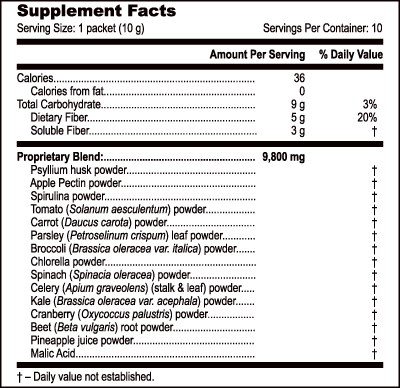 Product information
Details

FortiFi™ is a new health-giving Santegra USA®'s product containing soluble fiber and insoluble fiber as two components of dietary fiber or health fiber. Dietary fiber or health fiber has been linked to the prevention of a number of diseases. Dietary health fiber combats the major causes of death and disability in the United States: cardio-vascular diseases, cancer, obesity, and diabetes.

Unfortunately, the diet of the modern person is so poor with dietary fiber, that an all natural supplements intake is a necessity for health maintenance. General health recommendations for a daily consumption are 20-35 grams of health fiber, but the average consumption in the developed countries is less than 15 grams of health dietary fiber.
We are all very well informed of advantages of carrots, cabbage, apples, cranberries, and broccoli. Nutritionists recommend 5 portions of fruits and vegetables a day. But not too many of us followthese recommendations.

Proper natural nutrition, exercise, adequate water supply – and your organism itself, one step at a time, will adjust to normal intestinal functions.

For those of you who are full of determination to change your way of life Santegra USA® has developed a wonderful new product – FortiFi™.

FortiFi™ provides natural colon cleanse, stimulates bowel movements, relieves constipation and prevents constipation. FortiFi™ with body detoxification, absorbs the toxic substances and removes them. It is one of the best body cleanse and body detox all natural product of Santegra USA®.
FortiFi™ is beneficial for the cardiovascular system, because of its ability to get lower cholesterol levels.
FortiFi™ helps regulate blood sugar levels, improves metabolism, and supports healthy intestine micro flora balance. Another benefit is that FortiFi™ decreases the appetite by promoting the sense of fullness in the stomach, thus assisting in weight control.
FortiFi™ includes highly beneficial all natural supplements containing health fiber - dietary fibers, vitamins & minerals.
Supplement Facts

Per 1 packet:

Proprietary Blend – 9,8000 mg: Psyllium (Plantago psyllium) husk powder, Apple Pectin powder, Spirulina (Spirulina platensis) powder, Tomato (Solanum aesculentum) powder, Carrot (Daucus carota) powder, Parsley (Petroselinum crispum) leaf powder, Broccoli (Brassica oleracea var. italica) powder, Chlorella powder, Spinach (Spinacia oleracea) powder, Celery (Apium graveolens) (stalk & leaf) powder, Kale (Brassica oleracea var. acephala) powder, Cranberry (Oxycoccus palustris) powder, Beet (Beta vulgaris) root powder, Pineapple juice (Ananas comosus) powder, Malic Acid.

Psyllium - rich source of dietary fiber
Apple pectin - soluble dietary fiber
Spirulina -Blue-green Algae- B12 and beta-carotene
Tomatoes - powerful natural antioxidant
Carrot - rich source of carotene, health vitamins and minerals
Parsley for a Healthy Heart, real mineral health for human organism
Broccoli supports the hormonal balance
Chlorella - weight control, cancer prevention, immune system support
Spinach - rich source of iron and calcium
Celery is valuable in weight-loss diets, low-calorie health fiber bulk
Kale - powerful antioxidant, potent anti-cancer
Cranberry - anti-cancer agent, prevents urinary tract infections
Beet - Body detoxification, effective cancer treatment
Pineapple - source of manganese, improves digestion, cardiovascular system
Malic Acid
Usage

Mix the content of one packet with a glass of cold water, and drink immediately. Take once daily 15-20 minutes before a meal for 10 days. If necessary the course can be repeated.
Contraindication

Individual intolerance, exacerbation of chronic gastrointestinal diseases, glomerulonephritis. Do not use if you develop diarrhea.