Santegra®
Regular price
Sale price
€11.95
Unit price
per
Sale
Sold out
Share
View full details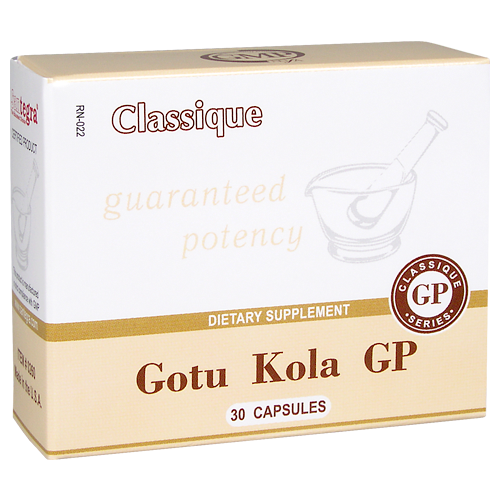 Product information
Details

Originally an Asian medicine, Gotu kola (Centella asiatica) has been used for centuries for many conditions, including asthma, bronchitis, heart problems, nervous disorders, dysentery, epilepsy, insomnia, jaundice, eye conditions, exhaustion, inflammation, high blood pressure, diarrhea, and problems with urination.
In Sri Lanka, it was used to prolong life; in China it is called "miracle elixirs of life".

Perhaps the best known benefit of Gotu kola is its ability to improve symptoms of varicose veins. Gotu kola helps in strengthening the capillaries and veins and assists with better blood circulation.
Clinical trials have confirmed its ability to relieve symptoms of poor circulation in the veins of the legs. The herb has been used successfully to reduce symptoms of varicose veins, as well as leg cramps, swelling of the legs, and "heaviness" or tingling in the legs.

It has also shown, in a number of recent tests, a notable ability to speed the healing of wounds and burns.

Gotu kola also has a historical reputation for boosting mental activity; it is called "food for the brain".
This oriental herb has demonstrated mild tranquilizing, anti-anxiety and anti-stress effects, as well as improving mental functions such as concentration and memory.

It has a calming effect on the body and is used to support the central nervous system.

Gotu kola supports circulatory system: improves brain and peripheral circulation, helps to lower intracranial pressure, and normalize high blood pressure. It also has mild diuretic properties.

Gotu kola is an ideal tonic for the elderly people, who are more likely to have problems with weakened blood vessels, particularly their veins. Also, it may take longer for their skin to heal after cuts, scratches, bruises, or similar injuries. Gotu kola helps with both of these problems – plus, it helps to improve mental clarity.

Nowadays the unique properties of Gotu kola make it one of the most popular herbs all over the world. The advantage of the new Santegra®'s product Gotu Kola GP is that it contains Gotu kola leaf extract (12:1) standardized to 10% asiaticoside to guarantee its efficacy.
Supplement Facts

Per 1 capsule:

standardized Gotu kola (Centella asiatica) leaf 12:1 extract (10% asiaticosides – 15 mg) (equivalent to 1800 mg of crude herb) - 150 mg.
Usage

As a dietary supplement take 1-2 capsules with a large glass of water daily.
Contraindication

Individual intolerance, pregnancy.
Use carefully if you have reduced blood clotting.