Santegra®
Regular price
Sale price
€12.95
Unit price
per
Sale
Sold out
Share
View full details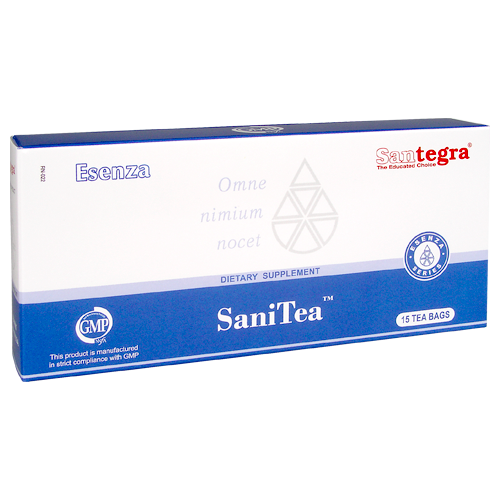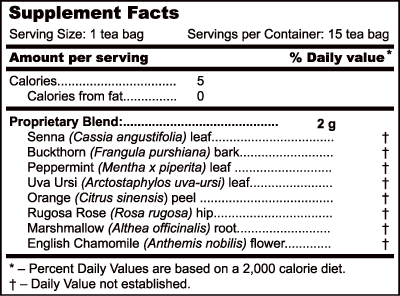 Product information
Details

All natural products Santegra USA, including SaniTea™, have been manufactured from high quality pure raw natural herbs and using technology that ensures all their beneficial properties intact, in strict compliance with GMP and TÜV regulations.

Everybody knows the importance of personal hygiene. We have progressed in the area of sanitation substantially since the middle ages. We can see a big difference everywhere around us, but all of this is happening on the outside. Unfortunately we cannot look inside our body, behind our clean and attractive cover, we have waste and poisonous materials that clog and intoxicate our body, make us feel tired, and destroy our health.

Scientists have been warning us about these problems for hundreds of years. Since that time our living conditions did not improve, they have become worse. Many toxic substances enter our body with food, water, and even with the air we breathe. Some of us voluntarily poison ourselves with cigarettes, alcohol and processed food.

Scientists propose that these self-poisoning activities accelerate the aging process in the body.

We offer Santegra®'s product SaniTea™ to everyone who is concerned about their health and well being.

SaniTea™ is a blend of natural herbs that normalizes the gastrointestinal and the urinary system functions, stimulates bowel movements, performs a body cleanse and a body detox. SaniTea™ improves metabolism. It is an effective natural laxative, perfect stool softener. It can helps everybody with a chronic constipation causing irritation.
Supplement Facts

Per one tea bag - 2.0 g:

Senna (Cassia angustifolia) leaf,
Buckthorn (Frangula purshiana) bark,
Peppermint (Mentha piperita) leaf,
Uva Ursi (Arctostaphylos uva-ursi) leaf,
Orange (Citrus sinensis) peel,
Rosehips (Rosa rugosa) fruit,
Marshmallow (Althea officinalis) root,
English Chamomile (Anthemis nobilis) flower.
Usage

Begin slowly. Steep one tea bag in a cup (240 ml) of boiling water for 2-5 minutes. Do not take sooner than 2 hours after evening meal. Increase steeping time gradually. Steeping time should be individually selected. It is recommended to start this program the night before your day off.

Use the following scheme:
1st week – every day;
2nd week – every other day;
3rd week – twice a week;
4th week – once a week;
5th week and later – if necessary.

It is normal to experience cramp-like symptoms for the first few days of using SaniTea™.
Contraindication

Individual intolerance, pregnancy, and lactation period, acute digestion problems, glomerulonephritis, children under the age of 12.
Warning: This product contains Senna leaves, and Buckthorn bark. Read and follow directions carefully. Do not use if you have or develop diarrhea, loose stools or abdominal pain. Consult your physician if you have frequent diarrhea, taking medication or have medical condition.