Santegra®
Regular price
Sale price
€9.80
Unit price
per
Sale
Sold out
Share
View full details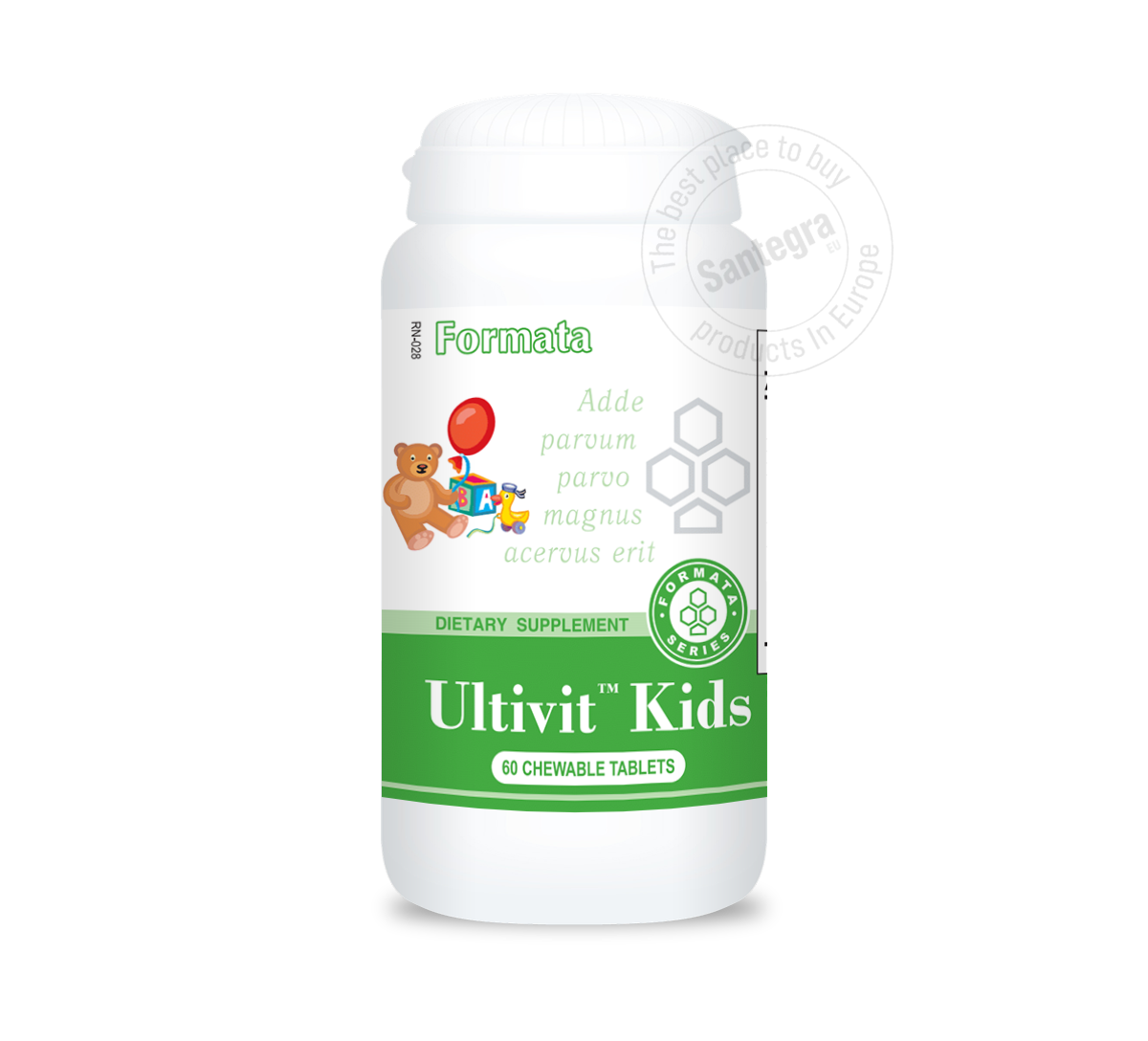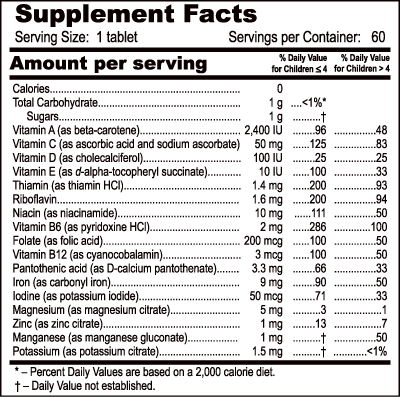 Product information
Details

What can be more important that you child's health?
Does he/she receive adequate vitamins and minerals every day?

Everyone knows that vitamins and minerals are essential for child's proper growth and development. The researches show that nowadays lack of vitamins in children's diet is not a seasonal phenomenon; they suffer from vitamin and mineral deficiencies all the year round.

One of the reasons – unhealthy changes in our diets. Children also often prefer "tasty" to "good for you".
Some children are quite fussy to take green leafy vegetables and fruits thus compromising their intake of micronutrients from dietary sources.

The full genetic potential of the child for physical growth and mental development may be compromised due to subclinical deficiencies of micronutrients which are commonly referred to as "hidden hunger".

Micronutrients are required for the integrity and optimal functioning of the immune system. Children with subclinical deficiency of micronutrients are more vulnerable to develop frequent and more severe common day-to-day infections thus triggering a vicious cycle of undernutrition and recurrent infections.
A number of micronutrients are required for optimal physical growth and neuromotor development.

The first 3 years of life are most crucial and vulnerable to the hazards of undernutrition. All efforts should be made so that preschool children are given a balanced and nutritious home-based diet. However, it has been shown that it is not possible to meet 100% requirements of recommended dietary allowances (RDA's) of micronutrients from dietary sources alone and most preschool children need administration of nutritional supplements to optimize their genetic potential for physical growth and mental development. (1)

Santegra®'s Ultivit™ Kids guarantees that your child will receive essential vitamins and minerals lacking in his usual diet. The vitamins and minerals in Ultivit™ Kids are perfectly balanced. The chewable tablets taste great and the kids will never forget to take them daily.

Ultivit™ Kids contains:
Beta-carotene that the body converts into vitamin A, a potent antioxidant that defends cells from the damage caused by free radicals, improves vision.
Vitamin C is a powerful antioxidant, which is essential for immune system. Helps to increase body's defense against infections. It is vital to the production of collagen, the "glue" that strengthens skin, bones, teeth, blood vessels, cartilage etc. Vitamin C plays vital role in the support of the cardiovascular system. Enhances iron absorption.
Vitamin D is important in building strong bones and teeth. Vitamin D plays an important role in calcium and phosphorus absorption
Vitamin E is a potent antioxidant, which protects the body against free radicals.
B group vitamins are necessary for numerous essential functions in the body.
Iron is a key component in hemoglobin, the oxygen-carrying pigment in red blood cells, helps the blood supply oxygen to the body. Iron prevents iron deficiency anemia. It's essential for the immune system and for promoting overall health. Lack of iron not only causes fatigue but can affect the learning ability.
Iodine is the thyroid gland component and the adequate iodine helps the body to get energy, fight excess weight; promotes alertness. Iodine is essential for healthy skin, nails and hair.
Manganese is an essential trace mineral needed for growing processes, healthy skin, bone and cartilage formation, blood formation, immune system.
Zinc stimulates the activity of about 200 enzymes. Among its many functions, zinc helps to maintain a healthy immune system, supports normal growth and development during childhood and adolescence.

Ultivit™ Kids does not contain yeast, wheat, milk, soy, starch, artificial colors, preservatives, sucrose.
Supplement Facts

Per 1 tablet:

Vitamin A (as beta-carotene) - 2400 IU,

Vitamin B1 (as thiamin HCL) – 1.4 mg,

Vitamin B2 (as riboflavin) – 1.6 mg,

Niacin (as niacinamide) - 10 mg,

Pantothenic Acid (as D-calcium pantothenate) – 3.3 mg,

Vitamin B6 (as pyridoxine HCL) - 2.0 mg,

Folic Acid - 200 mcg,

Vitamin B12 (as cyanocobalamin) – 3.0 mcg,

Vitamin C (as ascorbic acid and sodium ascorbate) - 50 mg,

Vitamin D (as cholecalciferol) - 100 IU,

Vitamin E (as d-alpha-tocopheryl succinate) - 10 IU,

Iron (as carbonyl iron) - 9 mg,

Magnesium (as magnesium citrate) - 5 mg,

Manganese (as manganese gluconate) - 1 mg,

Zinc (as zinc citrate) - 1 mg, Iodine (as potassium iodide) - 50 mcg,

Potassium (as potassium citrate) - 1.5 mg.
Usage

4-7 years old children take ½ tablet daily at mealtime, 7-12 years old children take 1 tablet daily at mealtime, children over 12 years take 2 tablets daily at mealtime.