Santegra®
Regular price
Sale price
€12.95
Unit price
per
Sale
Sold out
Share
View full details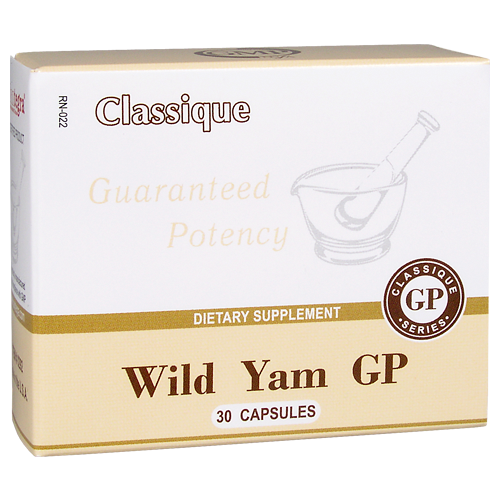 Product information
Details

Wild Yam GP is a new-generation Santegra®'s product with standardized wild yam (Dioscorea villosa) extract (12.5 % diosgenin). The genus Dioscorea was named after Dioscorides, a Greek physician, who first described it in the first century AD.

Wild yam contains phytochemicals – steroid saponins, "hormone predecessors", initial building material for DHEA synthesis (dehydroepiandrosterone – testosterone's predecessor), and pregnenolone that regulates hormonal balance in woman's body, helps to energize, and promotes the feeling of wellbeing.

Phytoprogestins in wild yam are not hormones, but can positively influence the hormonal status in women, regulate menstrual cycle, tone up female reproductive organs, especially during menopause, help with osteoporosis prevention.

According to scientists the prohormone level in human body starts decreasing as early as at the age of 20-25. The research demonstrated a direct relation between the decreasing level of prohormones and such conditions as apathy, drowsiness, obesity, and even diseases like rheumatoid arthritis, osteoarthritis, and osteoporosis. It was discovered that DHEA level in people, who were ill, was much lower than in healthy people and it didn't depend on age.

The scientists suggest that DHEA blood level is a reliable index of overall health condition. It is not a secret that biological age can differ from person's real age. Therefore by increasing the level of prohormones we can tone up and rejuvenate the body.

Wild yam is beneficial for women's health, provides soothing, muscle relaxing, and pain relieving effects, helps with headaches, fatigability, irritability, improves the mood, memory, sleeping habits.

Wild yam has a positive effect on the endocrine system and liver, improves digestion, and reduces blood cholesterol level, extract became a subject of medical trials that showed its positive effect on musculoskeletal system and overall health.

Wild yam is a popular women's product all over the world, but because this plant is grown and processed under different conditions, the content of active ingredient (diosgenin) can range significantly.

Santegra® is determined to use only the most advanced and effective technologies for manufacturing the best products on the market, and Wild Yam GP is definitely one of them.

One Wild Yam GP capsule contains 375 mg of standardized (12.5 % diosgenin) wild yam extract, which is equivalent to 1500 mg of the root powder. The standardized active ingredients guarantee the effectiveness of Wild Yam GP.

Wild Yam GP also contains flavonoid rutin - natural substance with strong antioxidant activity. It helps to minimize the destruction caused by free radicals, has anti-inflammatory, and antiatherosclerotic action. Rutin helps to decrease vascular permeability and fragility.
Supplement Facts

Per one capsule:

Wild Yam (Dioscorea villosa) standardized (4:1) root extract (12.5% Diosgenin) equivalent to 1500 mg of crude herb – 375 mg,
rutin – 25 mg.
Usage

As a dietary supplement take 1-2 capsules with a large glass of water daily.
Contraindication

Individual intolerance.

If you are pregnant, consult your doctor prior to taking this product.